[22 January 2014]
Starting today at 4 PM PST (12:00 AM UTC) we're giving out free gifts for each consecutive day that you earn 15 unique kills for the next SIX days! Every day you login and do what you would normally do, you get a gift for that day!
The rules are the same as the last time, these are unique kills and it resets each day.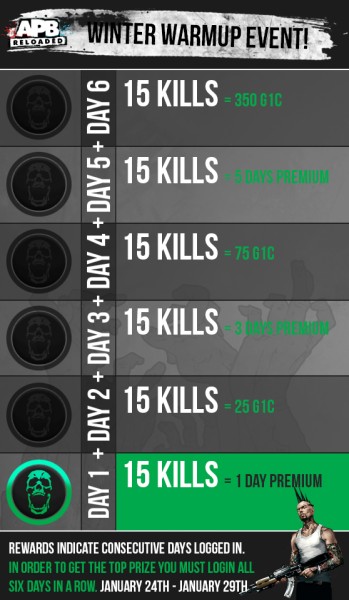 Source
Ad blocker interference detected!
Wikia is a free-to-use site that makes money from advertising. We have a modified experience for viewers using ad blockers

Wikia is not accessible if you've made further modifications. Remove the custom ad blocker rule(s) and the page will load as expected.