The Nulander Pioneer is a vehicle in APB which appears to be the largest of the SUV's. It's an Enforcer-only vehicle. It's sounds are customizable (engine, siren, etc.). It is loosely based on a Ford Excursion. The Nulander Pioneer was bugged giving it a small physical mass similar to a sports car and next to no ramming capability. Recently this was patched and has similar mass to a T-25.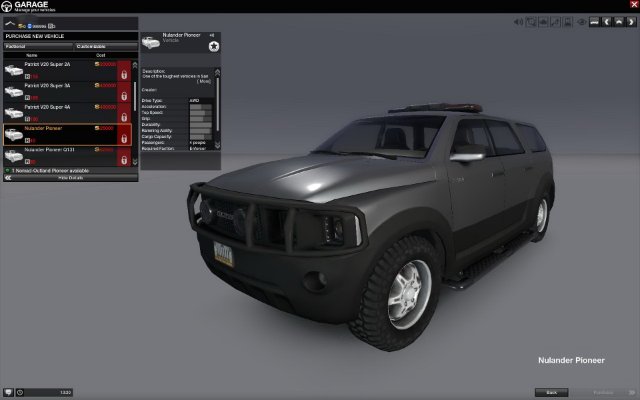 Ad blocker interference detected!
Wikia is a free-to-use site that makes money from advertising. We have a modified experience for viewers using ad blockers

Wikia is not accessible if you've made further modifications. Remove the custom ad blocker rule(s) and the page will load as expected.