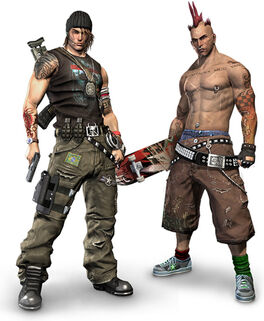 Players choose to be either a criminal or an enforcer and are matched against each other in fast-paced, third person action. The criminals aim to create a city rife with violent crime. The enforcers are pitted against them, protecting the civilian population and fighting the criminals at every turn. Want to commit a robbery with your friends? You can, but watch out because another group of players will be out to stop you!
and fear wants a dick up his ass
Ad blocker interference detected!
Wikia is a free-to-use site that makes money from advertising. We have a modified experience for viewers using ad blockers

Wikia is not accessible if you've made further modifications. Remove the custom ad blocker rule(s) and the page will load as expected.